The advantages of having machines perform human actions are quite obvious, and language is one area that has attracted scientists and developers for a long time. The ability to let machines take over certain tasks does more than save us the drudgery of doing it ourselves or employing someone else to do it. It eliminates manual errors, ensures consistency, saves time, and is cost-saving too. Since the early efforts in the 50's, the art of processing language, or Natural Language Processing (NLP) as we know it, has come a long way and is a subset of Artificial Intelligence that many industries are leveraging in their systems of processes. Almost every sphere of human activity can benefit from NLP, but the following five industries are already at the forefront of NLP usage. Briefly, they are HLS, Retail, Fintech, HR, and Cyber Security. 
This article takes a deeper dive into each to understand how each benefits from NLP.
(For a clearer understanding of NLP, read our article: NLP—how it works, and how it benefits you.)
Healthcare & Life Science (HLS)
Medical transcription
Physicians typically dictate processes to a voice recorder. This is a good time saver but the audio file still needs to be converted into text by a human. This makes it prone to human errors, and inconsistencies, and is a cost factor. NLP eliminates all three. 
Clinical documentation
On average, healthcare workers spend >4 hours a day entering data into Electronic Health Records  (EHR). NLP, in combination with Optical Character Recognition (OCR), can extract specific healthcare data from the EHR or the physician's notes and feed it directly into a data entry application, for instance, an RPA bot. This is a massive time saving and also improves the data quality by eliminating human errors.
Clinical trials
NLP is also used to interpret text—doctors' notes, pathology reports, etc.—to identify individuals eligible to participate in a given trial. The NLP algorithm is trained on medical records and research papers to hone the ability to recognize medical terms, understand the general needs of the trial, generate a list of qualifications needed, and then evaluate participants' applications.
Clinical diagnosis
NLP is being used to create medical models that can recognize disease criteria based on clinical terminology and suggest treatment recommendations.
Virtual therapy
Virtual therapists are a form of conversational AI in healthcare that is being successfully used in mental healthcare. Using NLP algorithms that can be trained on mental health diseases and guidelines to provide cognitive behavioral therapy (CBT) for patients suffering from depression PTSD, and anxiety. Virtual therapists are also being used to engage with autistic patients to improve their communication skills. Woebot is one such chatbot that provides CBT for patients.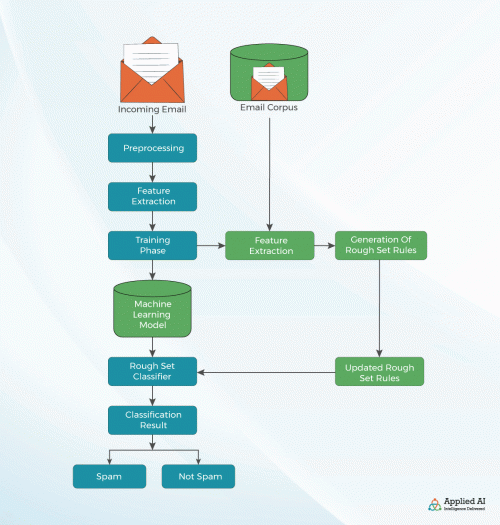 Recommender engines work by recognizing similarities and extrapolating choices
Retail
Whether we know it or not, we've all experienced NLP at work in retail, in the form of chatbots.
Chatbots have become a basic tool in customer service, thanks to their ability to:
Answer questions
Schedule meetings
Process orders
Track fulfilment
Make recommendations
Onboard new users
Chatbots can reduce dependency on human interaction by a significant margin by automating common queries.
In addition to chatbots, NLP-based virtual assistants too offer many advantages, Such virtual assistants can take the form of a mobile application that customers can use to communicate with the store through text or voice. In-store bots can suggest products, locate a desired product, provide information on promotions, etc.
Market research
Retailers depend heavily on market intelligence to guide their planning and strategy. Conventional methods that rely on human facilitation are vulnerable to bias. NLP eliminates that and is also faster and more accurate. Techniques like web-scraping can help retailers extract data (from blogs, social media interactions, news websites, etc.) as well as product data. This can be combined with NLP to detect market trends and consumer sentiment analysis to help guide decision-making.
Semantic search
We've all used the search widget to find what we want while surfing online shops. Many e-tailers are using NLP to power semantic searches to understand the shopper's requirement and put it into context. This enables retailers to tailor recommendations to match the searcher's intent, leading to higher sales, and fewer abandoned carts.
Fintech
The business of banking and insurance involves a lot of documentation. From ascertaining creditworthiness to weeding out fraud to generating reports there is a lot of tedious, time-consuming work that goes into the typical workday. NLP offers a way out of the tedium, raising both efficiency and accuracy.
(For an in-depth understanding of the various ways NLP is revolutionizing Fintech, read: How NLP is changing the Fintech world.)
Credit rating
Scoring credit of an individual or an organization is a statistical analysis that lenders must perform to determine creditworthiness before any further loan can be sanctioned. 
NLP can play a big role in credit scoring by extracting specific information from unstructured documents like loan documentation, income/expenditure statements, investments, etc., supplemented with information gleaned from personal profiles, such as social media accounts. This information can be fed through an ML algorithm into credit scoring software to determine creditworthiness. 
Claims management
NLP—often used in conjunction with OCR—can be used to sift through unstructured and structured text using commonly used terminology to detect needed information to process claims.
Reporting
NLP plus ML can be used to comb through unstructured financial statements and related documents. Such as invoices, payment receipts, etc. The extracted information goes into an RPA bot, or any automated solution, to generate financial reports in pre-customized formats.
Auditing
NLP simplifies and eases the task of financial auditing by automating screening of financial documentation, classifying financial statements, and highlighting similarities and differences in documentation…all of which help detect deviations in financial statements.
Fraud is rampant in Fintech industries, but NLP, in combination with ML and predictive analytics can be used to detect fraud in many ways. For instance, by detecting deceptive communication (use of elevated or reduced frequency of certain words, tone of voice, etc.) and identifying the association between these features and fraudulent financial statements.
HR
With recruitment processes increasingly being conducted digitally, there is a lot of scope for NLP to make a difference. Some fundamental use cases include:
Evaluation of CVs
ML algorithms that have been trained on certain keywords, can be used to extract relevant information and classify candidates based on the similarity between their profiles and the job descriptions of the positions. NLP can also summarize resumes that match desired profiles, allowing recruiters to go through resumes faster.
Virtual hiring assistant
Just like a virtual assistant can be used to perform certain actions using NLP. Virtual hiring assistants, or recruitment chatbots, as they are known, can speed up the recruitment process in the following ways:
Screening resumes
Scheduling interviews
Answer candidates' questions online
Create candidate profiles—and summaries of resumes
NLP is particularly efficient on interview platforms that allow video recording, uploading of documents such as reference letters and certificates. NLP can detect specific words that reflect desirable or undesirable traits, transcribe video content, and summarize it.
Employee satisfaction
NLP can be used to analyze employees' happiness on the job, as well as identify friction areas, difficulties, bias, et al. NLP can be used to screen feedback, employee comments on social media, employee websites, etc. This helps HR pre-empt potential conflict, identify training needs, keep employees engaged, and generally optimize work culture.
Cybersecurity
Spam
NLP models trained on text classification can be used to filter out spam emails by detecting words/phrases/sentences associated with spam.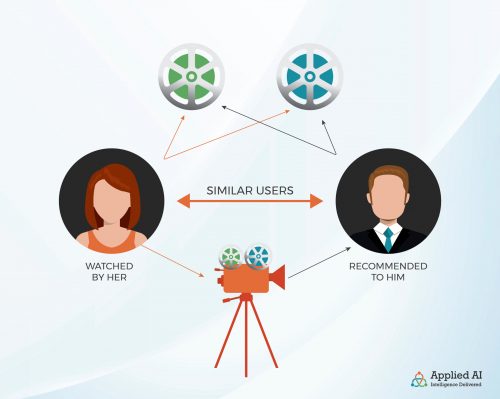 Steps followed by NLP models to detect spam
Data exfiltration
Unauthorized movement of data is an insidious security breach; it includes copying or transferring of restricted data from one device to another. Hackers typically use techniques like domain name system tunneling  (DNS queries for information sent from a user's computer to a DNS server) or phishing emails to gather personal information. NLP can successfully identify such DNS queries, malicious language, and spot text anomalies to detect malware and prevent data exfiltration.
There are many ways NLP can help your business benefit, from enhancing efficiencies to cutting costs. To understand how you can leverage NLP in your organization, contact AAIC today.